I am using a 4 m solid dish originally used for X-band Satellite-TV. Made by Parabolic.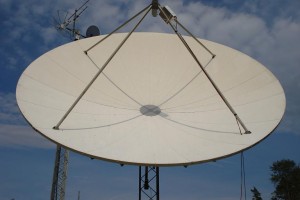 f/D = 0.4
Sun-noise measurement on 10GHz showed a promising result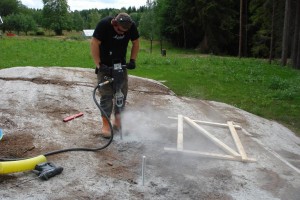 Our son Mathias drilling for foundation and slewing ring.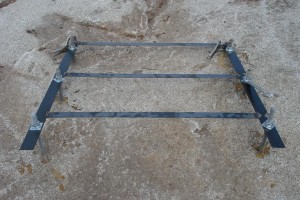 Drilling template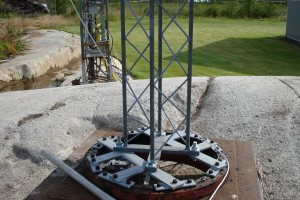 Lot of metal work was performed. Slewing ring from old building crane.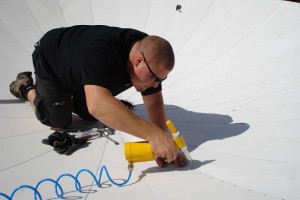 Mathias riveting together the dish which was transported in two pcs.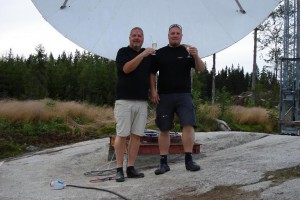 A full days (year) work completed. Champagne SKÅL.